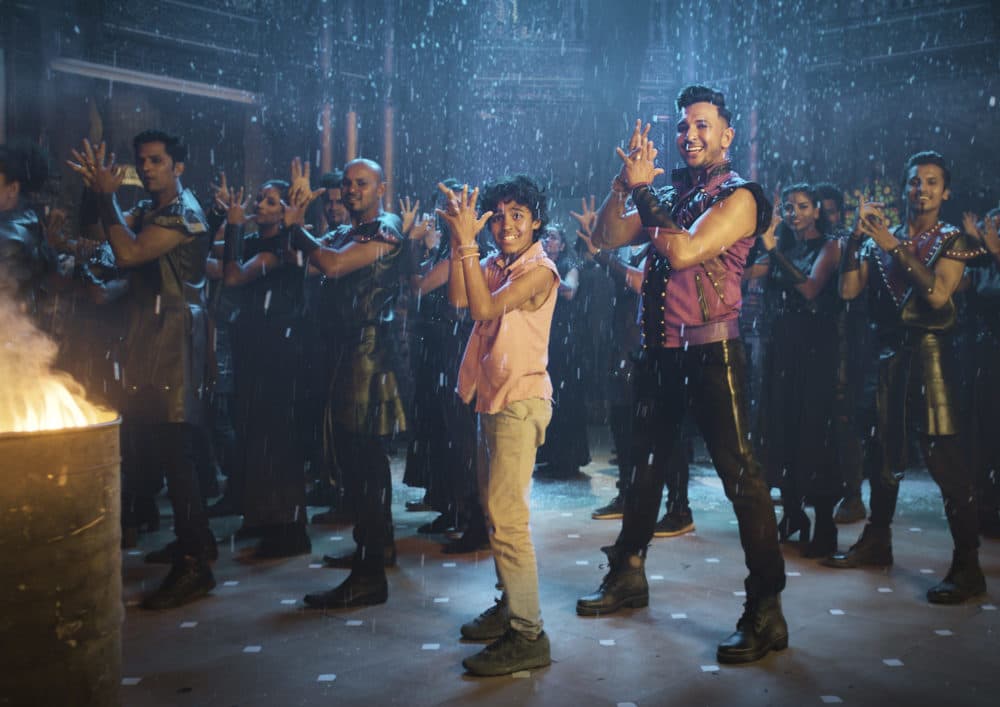 6 Greater Boston Film Festivals to Check Out This Winter
Throughout the pandemic, Boston-area film festivals and series have resolutely catered audiences to an array of independent films and, where possible, have done so in partnership with the city's independent cinemas. . This omicron winter is no exception. Streaming programs still dominate the winter movie calendar, but so does the commitment to gathering safely to watch and discuss cinema together.
Note: even in the best of times, film festivals tend to announce detailed showtimes no more than a month in advance. Since all event listings and COVID policies are subject to change, we strongly recommend confirming guidelines for individual venues prior to in-person events and double-checking streaming timeframe and geographic scope.
---
Belmont World Family Film Festival
When: January 14-23
Or: Mainly virtual with an event at Majestic 7 in Watertown
Strong points: Aimed at children ages 3 to 12, this family-friendly festival offers a global perspective and features an annual short film honoring Dr. Martin Luther King Jr. This year, the animated feature "Calamity, a Childhood of Martha Jane Cannary" brings the adventure of the Oregon Trail to life through the eyes of a brave young Calamity Jane. For a taste of Bollywood's joyous choreography, the live-action film 'Dreams Are Like Wild Tigers' gives a 12-year-old boy reason for hope even after his family moves to a new country.
Must know: Children can learn skills related to filmmaking and criticism in various workshops. On January 15 and 16, Boston-area film critics Tom Meek and Robyn Bahr host a two-day seminar for aspiring film critics.
---
Love Hurts
When: February 1-23
Or: Coolidge Corner Theater
Strong points: Do you have doubts about romance? How about a slap from Cher ("Moonstruck", February 9) or a shoot-em-up scene that made Pauline Kael swoon ("Bonnie and Clyde", February 1)? More than just an exhibitor, the folks at Coolidge are assembling themed programs like this "Love Hurts" series running through February, which also includes "Drive" (February 15), "Bound" (February 16), " Let the Right One In" (February 23) and other titles.
Must know: The chilling original "Let the Right One In" (2008), based on a novel about a boy's unconventional friendship with a vampire, inspired an uninspiring American remake, "Let Me In," in 2010. Stick with this version at Coolidge.
---
Boston Science Fiction Film Festival and Marathon
When: February 16-21
Or: Online and at the Somerville Theater
Strong points: If the world feels like a polished reality you could never imagine, the stuff of science fiction, then this is the festival for you. One of Boston SciFi's signature experiences – a 24-hour movie binge marathon – will wrap up the festival as it has for nearly 47 years (aside from last year's break to virtual). Plenty of other in-person options abound at press time, from workshops to an eclectic program that includes monsters but also expands the sci-fi category (the Chilean animated film "Elulu" and the documentary "The Father cyborgs", for example; full line-up to come). The festival's first-ever costume ball will take place in the new Crystal Ballroom at the Somerville Theatre. There is also streaming. "Our virtual platform is just another venue, just another theatre," festival director Garen Daly wrote in a statement.
Must know: Somehow it took me until 2022 to see the iconic movie marathon as a nod to Boston's famous road race, also one of the longest running events of the genre (pun intended, groans welcome).
---
Shared Stories: Community, Connection and Conversation through Film
When: Monthly, from February 18 to June 24
Or: Screening at ArtsEmerson's Paramount Center and select titles streamed online
Strong points: This series was born out of the intersecting interests of the Boston Asian American Film Festival (BAAFF), the Boston Latino International Film Festival (BLIFF), and the Roxbury International Film Festival (RoxFilm). The winter season kicks off with documentaries "Fannie Lou Hamer's America," about the titular civil rights defender on Feb. 18, and "Try Harder!", about high school students' "excessive pressure to excel" from March 11-15.
Must know: Most showings take place or start on Fridays, perfect for dinner and a movie.
---
Projecting Connections: Sino-American Experiences
When: Monthly, from February 19 to June 17
Or: Screening at ArtsEmerson's Paramount Center and select titles streamed online
Strong points: Following a special series launched by the Boston Asian American Film Fest last year "to reflect on the vast lived experiences of Chinese people in the Greater Boston area," winter titles include the documentary "Curtain Up! " (February 19-27), about what happens when a group of elementary school kids from New York's Chinatown stage their version of "Frozen" and "Snakehead" (March 12), a crime drama centered on women inspired by a true story.
Must know: "Snakehead" co-stars Celia Au and Shuya Chang also appear in "Made in Chinatown" in 2021.
---
Boston Baltic Film Festival
When: February 25-27
Or: Screening at ArtsEmerson's Paramount Center
Strong points: This relatively new festival, launched in 2018, showcases contemporary films from Latvia, Lithuania and Estonia. While the only 2022 film to be announced is Estonia's "Dawn of War" (festival opener), expect titles that played at the Toronto International Film Festival ("Summer Survivors," 2018) or which were nominated for an Academy Award for Best Foreign Language Film. Linguistic film ("Mandarins", 2014). The category has since been renamed Best International Feature Film.
Must know: Of these three countries, only one other Estonian film, "Truth and Justice" (2019), received an Oscar nomination for Best International Feature Film.
---
Also display:
Just a Minute Film Festival: Online voting for this short film festival takes place from January 10 to March 1.
The Docyard: Eight documentaries at the Brattle Theater on Monday nights starting January 31.
Revolutionary Cinema: This winter, old and new classics on 70mm screen to commemorate the Coolidge expansion project.
Bright Lights Film Series: A fun mix of recent stories and documentaries followed by discussion. In person at Emerson College on Thursday evenings from January 27 to April 21.
Boston Globe Black History Month Film Festival: Broadcast during the month of February.
Bugs Bunny Film Festival: Only in 35mm and only at the Brattle Theater in February.