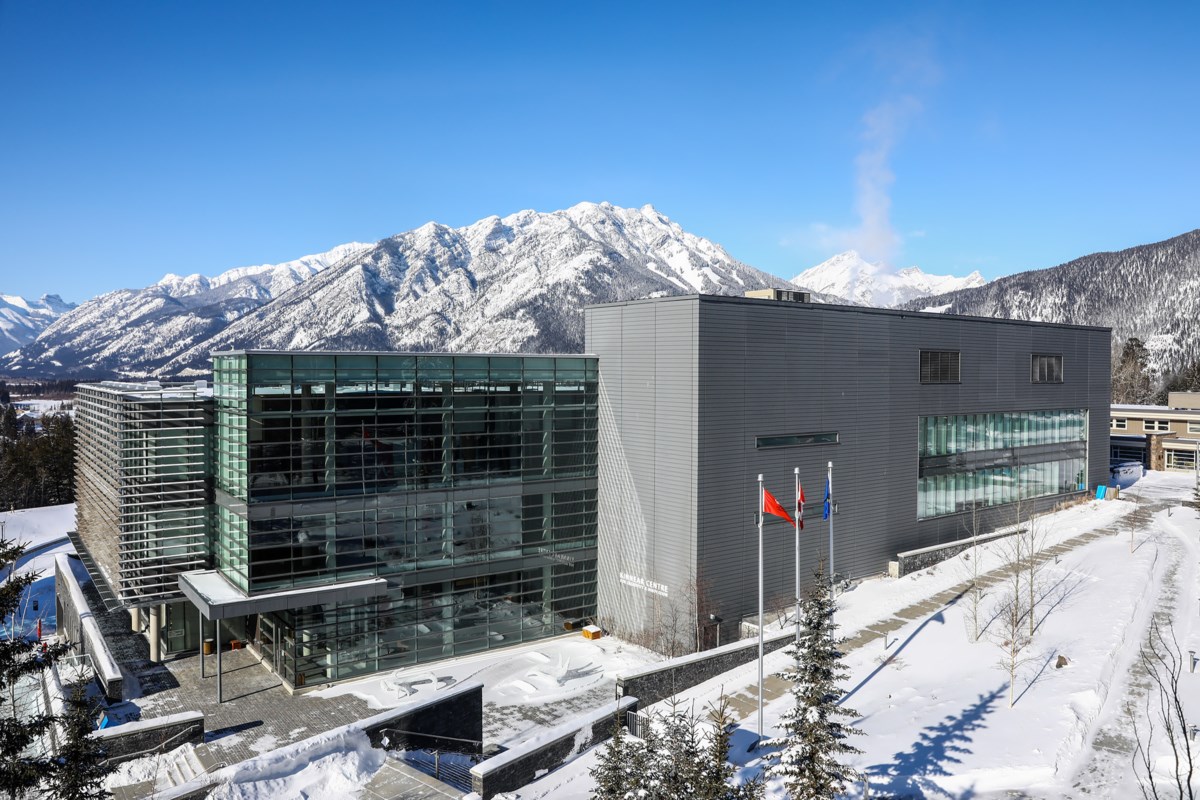 Banff Center seeks to create new events, festivals
"We will continue to generate entrepreneurial revenue under our balanced funding model, but the Banff Center will remain a public post-secondary institution and a registered charity.
BANFF – The Banff Center for Arts and Creativity is exploring ways to generate additional revenue, including more festivals, conferences or summits hosted by the internationally renowned post-secondary institution.
With the COVID-19 pandemic hitting the Banff Center hard financially, including the loss of lucrative third-party conferences and dwindling government grants in recent years, officials say they need to diversify ways to generate revenue to support the education and training programs.
Officials say there are no plans to privatize or commercialize the Banff Center and cite the long-running Mountain Film and Book Festival and the Banff International String Quartet Competition as examples of successful events run by the Banff Centre.
"We will create more programs of this nature and scale," said Janice Price, President and CEO of the Banff Center during a recent presentation to Banff City Council.
"We will continue to generate entrepreneurial revenue under our balanced funding model, but the Banff Center will remain a public post-secondary institution and a registered charity.
The Banff Center will continue to use its campus facilities to host summits, conferences, meetings and public presentations that encourage creativity and the global exchange of ideas.
Price said the center will also create seasonal programming or events, such as music or dance festivals, for example, to generate revenue through event ticket sales and attract corporate partners and donors.
"Clearly we need to grow and diversify our revenues if we are to continue to provide the financial support we provide to deliver the education and training programs that are central to our mission," she said.
"Locally, this means we will need to create, and are excited to create, reliable and dependable seasonal programming events, which, like the Mountain Film and Book Festival, can bring significant numbers of new visitors to the Banff economy, especially during shoulder seasons. ."
Price told Banff City Council that the Banff Center will work with the local community, businesses and the Town of Banff on this.
"Our thinking about this lineup is still in its early stages, but we look forward to further discussions with you and with the community in due course on this lineup," she said.
The vision for the Banff Centre, which will celebrate its 90th anniversary in 2023, is set out in its new strategic plan, titled Strategic Pathways, which was released in April last year.
The center's financial model includes funding from individual donors, private sector contributions, government grants and entrepreneurial income-generating activities.
Adam Waterous, chairman of the Banff Centre's board of directors, said the facility's annual budget before the COVID-19 pandemic was in the range of $74 million, with about $16 million a year coming from from the provincial government – the lowest of all post-secondary institutions. in Alberta.
"We were getting about 20% of our total budget from the province," he said. "We have been able to effectively fund 80% of our annual budget from single-source revenue, which is exceptionally high…most other post-secondary institutions, more than half are dependent on obtaining provincial funding.
Waterous said the province's share of the Banff Center's overall budget "has been declining as a percentage for a very long time."
"That's why our strategic plan emphasizes revenue growth to effectively help replace the amount of government funding, that shortfall, that we've had historically," he said.
In addition, a large portion of the Banff Centre's income comes from conferences.
Less than a week after the pandemic was declared, 100% of Banff Center bookings for meetings and conferences disappeared from the books and this established revenue stream dried up.
"During COVID, Banff Center has had a double whammy; one is, of course, the nature of conference activity in North America, around the world is down, but we are actually prohibited from having people on campus as a post-secondary institution" , Waterous said.
"It's been difficult for us, and the good news is that most of the time, outside of a pandemic, being so self-sufficient for revenue is a very unusual strength, a very powerful strength and something we're keen to talk about. support us."
Before the COVID-19 pandemic hit in early 2020, the Banff Center was the third largest employer in Banff and the Bow Valley.
All programs and services offered at the Banff Center have been affected. Live performances have been suspended and residencies and conferences have been cancelled. The Aboriginal Leadership Program and the Banff Mountain Film and Book Festival, for example, have developed other methods of program delivery.
Price said the institution's core businesses have been simultaneously hit hard by the pandemic, as have many other arts, education and conference activities.
"It was the perfect storm for our business," she said. "Unfortunately we had to lay off a lot of staff."
Initially around 400 employees would be temporarily laid off, but in June 2020 it was announced that 280 employees would be permanently laid off due to public health restrictions and the ongoing economic crisis.
Price said social distancing requirements under public health rules have also led to many Banff Center activities moving online.
"The uncertainty that then resulted from many waves of COVID meant that we were only able to slowly and tentatively bring back staff … over the past few months," Price said.
"Ultimately, this latest sweep of COVID has meant that we have shifted back to primarily online programming, but we are recruiting for a full suite of on-campus programs here at the Banff Center for this spring."
The Banff Center had two major infrastructure projects planned before the pandemic unfolded – $7.1 million in renovations to the Eric Harvie Theater to make it the new Jenny Belzberg Theater and upgrades to the swimming pool and center of fitness Sally Borden.