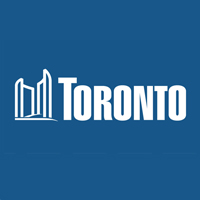 City of Toronto launches calls for new cultural festival funding program to boost support for cultural festivals and economic recovery
Press release
January 10, 2022
Today, Mayor John Tory announced that the City of Toronto has opened applications for a new Cultural Festival Funding Program (CFFP), which aims to increase the accessibility, accountability and transparency of municipal festival funding. cultural. The City is taking this step in recognition of the important role that cultural festivals play in the vitality, quality of life and prosperity of Toronto, as well as their close relationship with the City given the dependence on permits, services. and city funding. The CFFP is a means by which the City supports the economic recovery of the arts and culture sector as well as marginalized communities, businesses and community event organizations that have been affected by COVID-19.
A cultural festival is defined as a set of artistic and cultural activities presented over a minimum period of one day with a common theme. A cultural festival can be devoted to one or more artistic disciplines and be produced annually or once every two years. The cultural festival should be primarily free to the public, take place in the public domain, have general appeal and public profile. In recognition of the varying levels of size, capacity and community impact of festivals, the CFFP has three streams: multi-year operating grants, annual operating grants, and project grants. Different eligibility criteria apply to each stream. Applicants can only apply for the stream for which they meet all the eligibility criteria.
The CFFP was developed in consultation with stakeholders and communities seeking City support and responds to the City's commitment to improve grant processes, increase access for diverse cultural communities and to support activities outside the city center. Designed to support the development of the festival sector, the program also promotes access, equity, inclusion and innovation in services. The city council approved the implementation of the program in November 2021.
The base funding of $ 1.78 million for the cultural festivals funding program is included in the presentation of the 2022 operating budget for economic development and culture. Funding for this program includes annual operating commitments of $ 1.28 million that were made to organizations previously funded under the festivals component of the Large Cultural Organizations program, as well as a $ 500,000 bonus that was approved in EDC's 2020 and 2021 operating budgets. In 2020, this increased funding was provided through the One-Time Cultural Festivals Revival Program. In 2021, it was awarded to the ShowLoveTO initiative.
Candidates for the CFFP will be evaluated according to criteria such as: cultural vitality; public impact and civic engagement; organizational capacity, resilience and public health; and financial sustainability. Applications for the three components will close on February 11, 2022. Verbal notification of funding to beneficiaries by March 31, 2022, funds released in April 2022. This schedule ensures that the City will be able to confirm funding for selected applications before summer festivals, which depend on funding for festival planning and spending.
Online information sessions on the application process will be held January 11-18. More information on the CFFP, eligibility criteria, program guidelines and application are available at Toronto.ca/CultureGrants.
Quote:
"The City of Toronto has a long history of providing significant annual operating funds to established cultural festivals. There have been more and more requests from more recently established festivals to access the same City supports and funding, including festival producers from outside the downtown area and from various cultural communities. This program is accessible and transparent and will help boost the city's economic and social recovery from the pandemic as we look forward to summer festivals. I invite eligible applicants to review the CFFP guidelines and apply.
– Mayor John Tory
"Cultural festivals are essential to the spirit of our multicultural city. Providing newly established festivals with the opportunity to access the same funding as established events recognizes the importance of these festivals to a rich and vibrant cultural scene. I invite you to consult the guidelines of our cultural festival funding program to see if your festival is eligible for financial support. "
– Deputy Mayor Michael Thompson (Scarborough-Center), chair of the economic and community development committee
Toronto is home to more than 2.9 million people whose diversity and experiences make this great city the main economic engine of Canada and one of the most diverse and enjoyable cities in the world. As the fourth largest city in North America, Toronto is a world leader in technology, finance, film, music, culture and innovation, and ranks regularly at the top of international rankings thanks to investments supported by its government, residents and businesses. For more information, visit the City's website or follow us on Twitter, Instagram or Facebook.