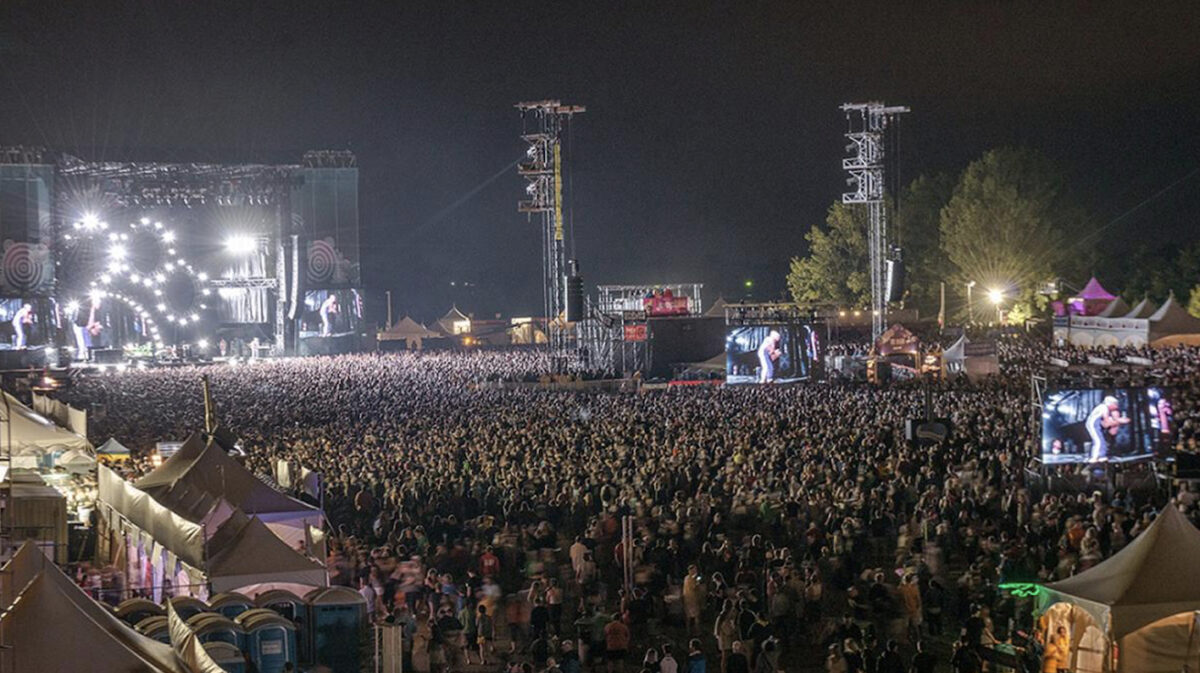 City's summer music festivals set to return in 2022: 'We are part of Ottawa's social fabric'
Local live event organizers are planning their summer resurgence after two years of pandemic disruption.
The relaxation of certain public health protocols this spring – even as a sixth wave of COVID spread a highly transmissible but milder version of the coronavirus – brought a sigh of relief to Ottawa's festival industry after years of dealing with strict restrictions and unstable.
Mark Monahan, Managing Director of RBC Bluesfest (July 7-17, LeBreton Flats), expressed optimism that with the lifting of restrictions "we will be able to hold a regular outdoor event."
"I think 2022 is going to be an amazing year for music," Monahan said, "because there's so many artists that haven't worked and everybody wants to get back out there."
Last fall, RBC Bluesfest collaborated with City Folk Festival to offer a reduced three-day festival at Lansdowne Park. Monahan said he and his team were "pleasantly surprised" by the public's response to attending large outdoor gatherings despite looming COVID-19 concerns.
He said they were looking to learn from last year to create a fun and safe event this summer – with a planned 10-day schedule featuring four stages and 100-125 acts.
"I think 2022 is going to be an amazing year for music because there are so many artists who haven't worked and everyone wants to get back out there."

— Mark Monahan, Executive Director, RBC Bluesfest
"Given a degree of safety and assurance through our planning, people were very willing to go back and seemed to be really enjoying the experience again," he said.
According to Monahan, the key to contingency planning for this year's in-person festival has been to "plan as well as possible but hopefully be able to maneuver or adapt, depending on the regulations in the community. at this moment".
For young EDM-enthusiast festival-goers like Carleton University criminology student Megan Atkinson, attending live electronic dance music performances has allowed her to "step out of bounds that I normally wouldn't if I was in a normal party setting like a club".
The watered-down experience of music events throughout the pandemic has left Atkinson saying she's eager to bounce back from the slump of the past two years and reconnect with other like-minded people.
"It's been a lot harder to go out and meet new people, which I really like at music festivals. (Some festivals) had sections and passport checks and they were a lot more vetted, so they didn't have much of the outgoing and free feeling that festivals usually have.
With Ontario's EDM festivals such as getaway (June 24-26 at Lansdowne Park) and Veld (July 29-31 in Toronto) announcing their first-ever three-day lineups, Atkinson said she was looking forward to "making them a weekend and having a sense of normalcy."
"It's been a lot harder to get out there and meet new people, which I love at music festivals."

— Megan Atkinson, Carleton University student and festival goer
As the industry has been one of the hardest hit by the pandemic, Ottawa tourism advocates and organizers said they are looking to capitalize on pent-up demand for live music and entertainment to revitalize the the city's cultural scene this summer – an operation that has enormous benefits for the community, both economically and socially.
"We've heard and seen a number of people mention the isolation they feel because they can't attend events and are such a big part of their lives," Lee Dunbar, director of the research and communications at the Ottawa Festival Network, Capital Current told. "Festivals and events bring people together — we're part of the social fabric of Ottawa.
Typically, annual festivals, special events and fairs inject more than $222 million into the city's economy through visitor spending and support nearly 68,800 jobs, a 2019 survey found.
Restoring Ottawa's summer festival scene is also crucial for other sectors to thrive, Dunbar said.
"Other than the healthcare sector, the live events industry was the first hit, the hardest hit and we will be the last to recover," he added. "This includes the festivals themselves, but also the wider ecosystem which includes staff, contractors, artists, vendors and suppliers, as well as spillovers to the hospitality and tourism industry."
"Festivals and events bring people together — we're part of the social fabric of Ottawa.

— Lee Dunbar, Director of Research and Communications, Ottawa Festival Network
Attracting swarms of live music fans to the stages might not be the toughest challenge of summer festival planning. Monahan said much of his team's efforts have been aimed at welcoming back those who feel more uncertain about returning to large in-person gatherings.
"We believe there are certain segments of society that may be hesitant. We try to do things to assure people that we are going to pay attention to health regulations. »