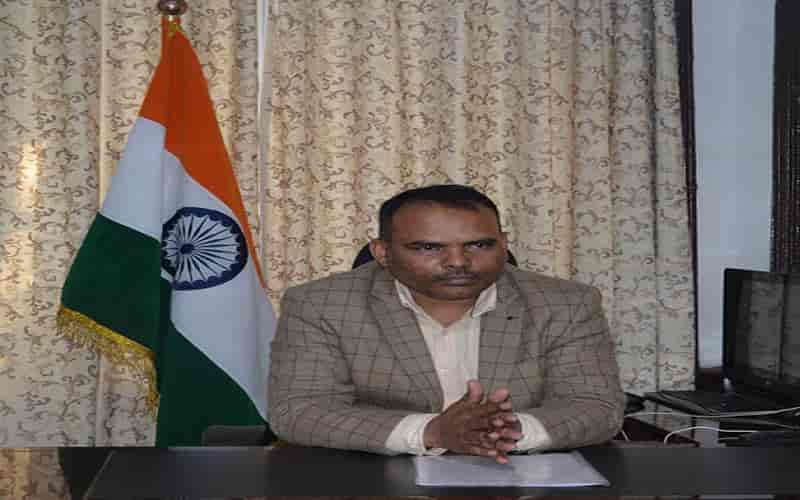 Div Com chairs a meeting for the promotion of traditional and cultural festivals
Srinagar: Divisional Commissioner (Div Com) Kashmir, Pandurang K Pole on Monday chaired a meeting for the promotion of traditional and cultural festivals in Kashmir via Google Meet.
The meeting took place in the presence of Dy, director of archives, archeology and museums, representing the secretary of the members; Secretary, JK Academy of Art, Culture and Languages; director of tourism; Chief Engineer PWD, (R&B) In addition to the appointed members of the Committee for the Implementation of Traditional and Cultural Festivals Promotion Program including Tehsildar Representative, CEO JK, Waqf Council; Director, Doordarshan, Srinagar and Head of NGO Kashmir International.
The meeting deliberated on the identification of venues for the celebration of festivals in Kashmir division.
It was decided that the festivals would be organized in two phases, the first ending on March 31, 2022.
The Div Com has approved the expenditure of Rs 3.20 lakh for the celebration of festivals in the first phase while the expenditure for the 2nd phase will be Rs 20cr. He also ordered to review the list of places where cultural and traditional festivals will be held.
Further, the expenditure for shrines has been divided according to categories with Rs 3 lakh in small shrines, Rs 5 lakh in medium shrines and Rs 10 lakh in large shrines.
Also, the officers concerned were asked to prepare the DPR for the repair, conservation and restoration of heritage sites. It was informed that out of fifty identified heritage sites, the DPR of twenty two sites is pending.
On occasion, Div Com has directed relevant officers to expedite DPR readiness for pending heritage buildings and sites.
It is pertinent to mention that the aim is to preserve festivals as a part of our composite culture and to enhance the festivity of these festivals – (KNO)
Choose a plan based on your location