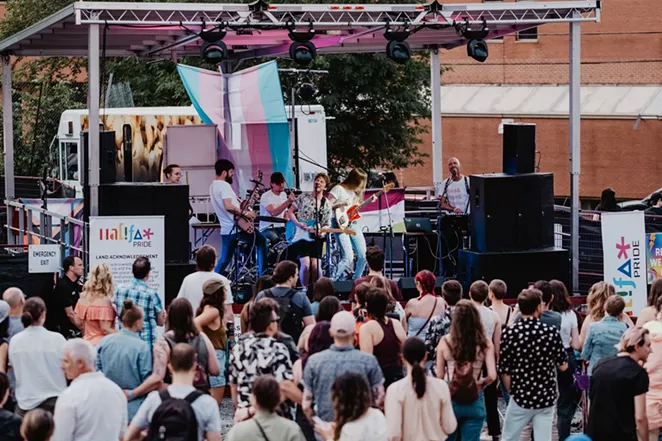 Getting Ready for a Halifax Pride In Person | Cultural festivals | Halifax, Nova Scotia
Editor's Note: Hosting an arts event these days is no joke. It's more like a dance with a million unfamiliar, ever-changing steps, forcing event planners to need backup plans for their backup plans. They pivot and contort to the inconsistent pace of COVID while keeping pace at all feels like a feat.

Juggling public expectations and COVID regulations isn't easy, nor is navigating the financial realities of a pandemic. But even with the game against him, Halifax Pride knows how much we need his annual dose of joy and community. Here, as the Pride 2021 event approaches in August, its organizers provide a behind-the-curtain glimpse of how the summer essentials top everything to bring the rainbow to Halifax with this series. diaries. Below is the second entry – and you can catch up on the last one here.
July 16, 2021
Fiona Kerr, Operations and Communications Manager
Last week I wore the Operations Manager hat exclusively, and this week it appears I wore the Communications Manager hat exclusively. This week has been full of preparation for our program to finally go live. Writing event descriptions for over 30 events can be intimidating, but luckily we have more contract staff than ever before, so we've nurtured them.
In addition, a huge project that had been on my plate for about five months finally came full circle yesterday: we were finally able to collect this year's Pride Guides! Adam (Executive Director of Pride) and I have spent most of the last few months working with our contract designer to somehow integrate the over 30 Halifax Pride events and events hosted by the community in one brochure. Fortunately, it worked. This was the first year that we have moved away from our usual brochure and downsized, so to say it was stressful to squeeze almost 30 pages of information into a four-by-two brochure is an understatement. .
The only downside? I now have 10,000 guides in my car and you could probably choke on the smell of ink.
The next few weeks are going to be crucial (not that all of them are). We are filming our panel series at noon before the festival for the very first time (in a real studio), working with the province to put all of our security measures in place, train all of our volunteers and try to let people know there is has an in-person festival that anyone can attend.