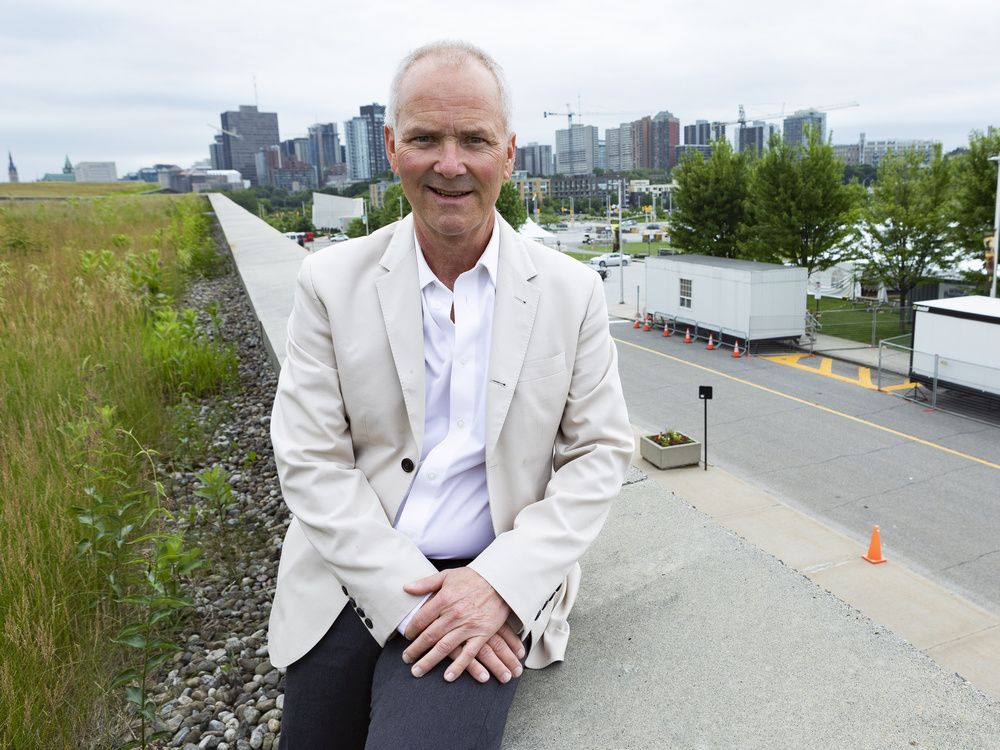 How local Ottawa music festivals are overcoming pandemic-induced challenges
Reviews and recommendations are unbiased and products are independently selected. Postmedia may earn an affiliate commission on purchases made through links on this page.
Content of the article
Just over a month ago, the underlying anxiety of Ottawa festival organizers trying to get their events going again this summer after two years of the pandemic threatened to turn into panic.
Content of the article
In addition to the headaches caused by soaring gas prices and a labor shortage, they were discovering that key suppliers had disappeared. Hearts sank when they realized that one of the Ottawa-area companies that provided crucial infrastructure – the stage and flooring systems for the tents – was no longer in business.
"It's not high-profile gear, but a lot of us need it," said Mark Monahan, RBC Ottawa Bluesfest General and Artistic Director. "The only other companies that would do that, we would have to bring in from Montreal or Toronto. It made no sense.
In a move that TD Ottawa Jazz Festival director Catherine O'Grady described as "heroic," Monahan struck a deal with the company that acquired the assets and Bluesfest was able to buy the equipment the festivals will need. The plan is to rent it during the summer season.
Content of the article
"I have Bluesfest to thank for saving all the festivals in this town by buying up these assets and leasing them to us so we could put on a festival," O'Grady said. "It was nothing short of heroic – otherwise none of us would have festivals this year."
This is just one example of the unexpected challenges facing Ottawa festivals as they prepare to rebound this summer. After two years of trying to conjure up pandemic-proof events like drive-in shows, smaller-scale events, and online alternatives, the city's two most popular festivals — Bluesfest and the jazz festival – are back in person in a big way, with a full roster of main stage headliners, including international artists, and as many days of programming as ever.
Content of the article
Between the two festivals, Ottawa will be filled with live, outdoor music for nearly a month, a level of activity that attracts thousands of visitors, provides hundreds of jobs and generates more than $220 million in expenses. The fun begins in less than a week, as the TD Ottawa Jazz Festival celebrates its 40th anniversary, two years late, from June 25 to July 3. Featured artists include the Punch Brothers, Kamasi Washington, Jazz at Lincoln Center Orchestra with Wynton Marsalis, Corinne Bailey Rae, Emmylou Harris and Blue Rodeo, to name a few. The main stage returns to its traditional Confederation Park home, plus there's a late-night stage at Marion Dewar Plaza, a concert series at the National Arts Center and free daytime shows on the first weekend.
Content of the article
Hot on the heels of jazzfest comes RBC Bluesfest, which takes place July 7-17 at LeBreton Flats Park on the grounds of the Canadian War Museum, and features a lineup consisting of Alanis Morissette, Marshmello, Rage Against the Machine, Luke Bryant, Luke Combs and more. In all, up to 200 acts will perform on five stages.
Getting to this point has not been easy. Early in the planning process, Monahan feared that he would not be able to find enough workers with the technical skills to put on large concerts. The company that provided most of Bluesfest's tech workforce, Project X, had gone out of business as workers fled to other sectors when the live music industry was put on hold during the pandemic. .
"It's a huge problem for our industry," Monahan said. "When there was no work, people found work elsewhere and so all these people who usually had these seasonal jobs went to work for someone else. Many of them have left the company.
Content of the article
He found a solution by striking a deal with the stagehands' union, the International Alliance of Theatrical Stage Employees, which will certainly cost more but is a reliable source of labour. "We had no choice," Monahan said. "We reached an agreement with the local union, and they were completely reasonable in reaching something that works for both of us. It will now be a union shop at Bluesfest.
Another work-related issue is volunteers not returning to festivals, O'Grady said, because they're still nervous about COVID.
"We've had the benefit of a lot of volunteer work in the past, but a lot of those people aren't able to come and help us this year, and I understand and that's totally fine, but it means an expense that we've got 'I'm not used to incurring,'" she said.
Content of the article
It's important to note that both festivals are not-for-profit organizations, each governed by a volunteer board of directors and deriving most of their revenue from ticket sales. In the case of Bluesfest, it is also one of the last large-scale independent music festivals in North America. most of the rest are run for profit by corporations.
This week's announcement of $9.8 million in federal funding for Bluesfest relieves some of the festival's financial pressure and will cover the purchase of a new main stage. "It allows us to pick up where we left off and come out bigger, better and stronger than ever before," Monahan said, describing it as the biggest contribution in the festival's 28-year history.
Still, both festivals are hoping last-minute ticket sales will see them through a tough time without raising prices.
"No one could have predicted the level of these cost increases," O'Grady said, estimating them between 10 and 50 percent higher than expected. "And you can't pass those increases on to the consumer because everyone is suffering. We have deliberately kept our ticket prices low, but we haven't earned any revenue for almost three years, so we really need a lot of people to come.