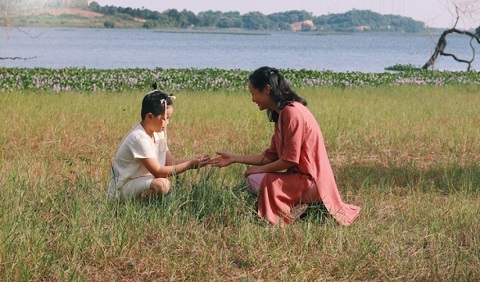 Local films will be shown at international film festivals
Two Vietnamese film projects are expected to participate in the 24th Asian Projects Market as part of the upcoming 2021 Busan International Film Festival, which will take place October 12-14 in the Republic of Korea.
The event is expected to see "Memento Mori: Water" by director Marcus Manh Cuong Vu and "If Wood could Cry, It would Cry Blood" directed by Nguyen Phan Linh Dan, represent Vietnam at the festival.
"Memento Mori: Water" tells the story of Ha, a mother who accompanies her son with bone cancer. The film is currently in pre-production and is expected to start filming in 2022 before being released in 2023.
Nguyen Phan Linh Dan is a household name for observers of the Busan Film Festival, having previously attended the event in 2019 as director of photography for "The Secret of the Wind".
This year marks the first time she has joined the festival as a director of a film project after working on a series of music videos, commercials and short films.
The 24th Asian Projects Market will be held virtually in the midst of the ongoing COVID-19 fight, bringing together directors and producers of 26 film projects from 15 countries around the world.
In another event, "Who Created Human Beings" by director Le Binh Giang will be presented in the Open Doors program of the Locarno Film Festival in Switzerland from August 4 to 14.
The film tells the story of a policeman named Sinh and his girlfriend Linh, both Catholics. The project helps the public to explore the different differences between the older and younger generations.
Filming is scheduled to begin in a mountain village during the rainy season next year.
Source: VOV