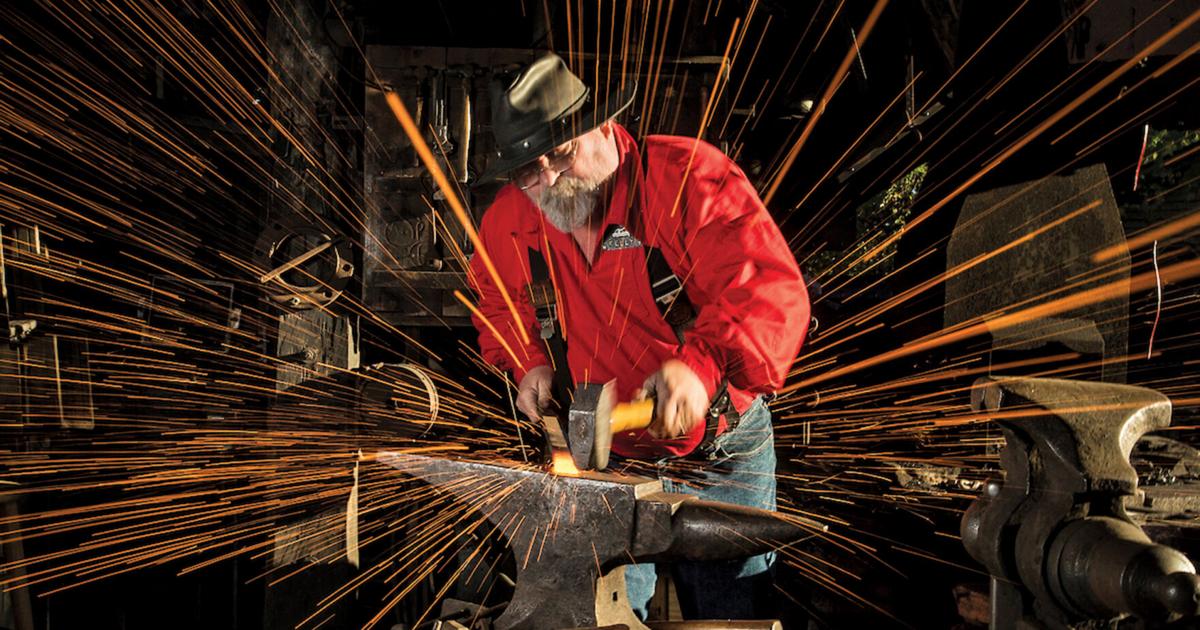 Silver Dollar City Announces 2022 Festival Dates | Entertainment
Silver Dollar City gears up for its biggest year of entertainment ever, as they announce dates for their 2022 festivals and events.
The 1880s-style theme park opens for the 2022 season on Wednesday, March 16, with Spring Ride Days for the first of their 10 scheduled world-class festivals and events.
Spring Ride Days runs from March 16-20 and March 23-27 and offers park visitors a spring getaway with more than 40 rides and attractions.
From April 14 to May 1, SDC will welcome people to their Street Fest, which will feature colorful performers, stilt walkers, live musical performances and a unique menu of food from around the world. Compared to a street carnival, featured performers will show off their acrobatic, juggling, comedy or knife-throwing abilities, while musical numbers take to the streets with their steel drums, percussion instruments and more again. Street Fest will also feature the Living Garden's all-new acrobat, statue illusionists and giant moving topiaries.
For the month of May, the theme park will once again host one of the nation's most respected bluegrass gatherings. The Bluegrass & BBQ Festival will run from May 4-30 and will feature a combination of barbecue and bluegrass music. During the festival, hundreds of artists will be featured, including Grammy-winning artists Rhonda Vincent & The Rage and Daily & Vincent, as well as family bands, new artists and longtime local fiddlers.
From June 11 to July 24, Silver Dollar City is all about family with the return of the National Kids Fest. During this festival, guests will be treated to family entertainment, a record-breaking roller coaster, a demonstration craft colony, music, and a variety of fun foods. Summer concerts during the festival will additionally include legendary artists like The Ozark Mountain Daredevils and Newsboys.
Fan-favorite Moonlight Madness also returns to SDC this season from July 23 to August 7. Guests can enjoy the theme park during the day and late at night with longer and later hours during Moonlight Madness. Roller coaster enthusiasts can enjoy the night sky while being accented by nightly fireworks. Visitors to the city can also enjoy the Dance Party or the Great Exhibition, which features 10 family rides, and Fireman's Landing; both designed for young thrill seekers.
From August 25 through September 5, Silver Dollar City's Southern Gospel Picnic will fill the Ozark Hills with joyful harmonies with some of the country's most notable southern gospel bands throughout the day, as well as nightly performances at the Echo Hollow Amphitheater. The park will also be filled with the smells of traditional picnic food as the park prepares its famous fried chicken, cinnamon rolls and homemade ice cream for the festival.
Country Music Days at the Park will take place September 8-11 and September 15-18. This festival will feature a series of country music concerts. Additional information on these performances should be announced in the near future.
The Silver Dollar City Harvest Festival will run from September 21 through October 29 and will feature a major expansion for the 2022 Pumpkins in The City. As the sun sets, tens of thousands of pumpkins – carved, carved, life-size and themed – light up the night sky as a lively black-light dance party takes over each night at Pumpkin Plaza. During the day, this festival will include hundreds of artisans performing, as well as cowboy traditions and music throughout the park. Plus, culinary experts will create specialty seasonal dishes with sweet and savory pumpkin flavors and hearty soups.
As the final months of 2022 arrive, Silver Dollar City is taking things to the next level with the arrival of their An Old Time Christmas Festival. Held from November 5 through December 30, this festival has been named America's Best Holiday Theme Park Event an unprecedented five times by USA Today's Top 10 Readers' Picks. With 6.5 million Christmas lights, a Holly Jolly Light Parade, an 8-story animated Christmas tree, Broadway-style shows, gourmet holiday fare and more, An Old Time Christmas Festival is not to be missed. .
For more information, ticket reservations and the latest updates on all of these festivals, visit silverdollarcity.com.