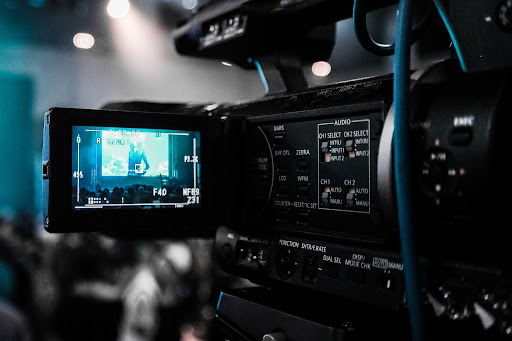 Top 8 Most Exciting Film Festivals Of The Year
Publication displays: 272
There are many film festivals every year, and while they all have something unique to offer, not all of you can visit them. The good news is that by narrowing down your choices to some of the best, you can ensure that you are spending your time wisely and getting the most out of your travel expenses.
Another thing to consider is that what makes a film festival the "best" is entirely subjective. Take a moment to think about what to expect from a movie festival and build your list based on that. This list of the top eight best upcoming film festivals will give you a great starting point to make an informed decision.
South by South-West
Generally abbreviated as SXSW, the South by SouthWest Film Festival is known for its innovation and technology. It started in 1987 and regularly featured interactive media and music festivals and more traditional offerings. It takes place in Austin, Texas, USA, and usually takes place in March.
Toronto International Film Festival
Another film festival that likes to abbreviate its name, the TIFF, as it is called, is considered one of the most prestigious and prominent film festivals in the world. This event takes place in September with a healthy mix of master filmmakers and promising new talent and attracts film buffs and filmmakers alike.
Sundance Film Festival
The Sundance Film Festival is probably the best-known in the United States, and for good reason. Not only is it the largest independent film festival held annually in the United States, but it's also one of the biggest, with almost 50,000 spectators in 2016. What is amazing is that Sundance started out as a small operation but has grown to gain national and international recognition. It takes place in January in the following locations:
Park City, Utah

Salt Lake City, Utah

The Sundance Resort near Provo, Utah
Hong Kong International Film Festival
Featuring a simple logo with a large camera and the initials "HK", the Hong Kong International Film Festival is proudly one of the oldest film festivals in all of Asia. Launched in 1976, it features filmmakers from all over the world and typically screens around 230 films. It is also known that he was mainly responsible for the introduction to the world of the Chinese language and Asian cinema in general.
Rotterdam Film Festival
Held in Rotterdam, the Netherlands, the Rotterdam Film Festival was founded in 1972. Born around the end of January each year, it has a strong emphasis on experimental and independent cinema, making it an excellent place for emerging talent in the film industry to show what they are capable of. The distinctive Rotterdam Film Festival logo is an ultra-simplistic style drawn by Tiger Face in black and white.
Chicago International Film Festival
Held in October in Chicago, Illinois, as the name suggests, the Chicago Film Festival is high profile and known for showing off the best of the film industry. That said, there is still a place in this festival for emerging talent. Bringing together people from all over the United States and around the world, this festival offers a great mix of competitive and non-competitive works.
Raindance Film Festival
Just as Sundance is the largest independent film festival in the United States, the Raindance Film Festival is the largest independent film festival in the United Kingdom. Held in London in November, it is also considered one of the top 10 international film festivals. It's a great place to showcase lesser-known directors, short films, VR /AR technology, and documentaries. Some would call it the # 1 documentary festival in the world.
Calgary International Film Festival
While not the largest or most prestigious film festival in Canada, the Calgary International Film Festival offers excitement in the form of money and prizes. As you might expect, held in Calgary, ON, Canada, it usually takes place over 12 days in October and shows over 200 films, giving you a great selection. It's also worth mentioning that the Calgary International Film Festival is a qualifying festival for both the Canadian Screen Awards and the Oscars.
Attend the best film festivals
With so many film festivals to choose from, it can be difficult to make a decision. It's best to start by figuring out which festivals offer what you're looking for, such as independent film, major industry players, or more experimental genres using newer technology like AR / VR. Once you have an idea of ​​what you want, you can see which festivals fit your travel budget and schedule. This will help you narrow things down and choose which festivals to visit that you will enjoy the most.