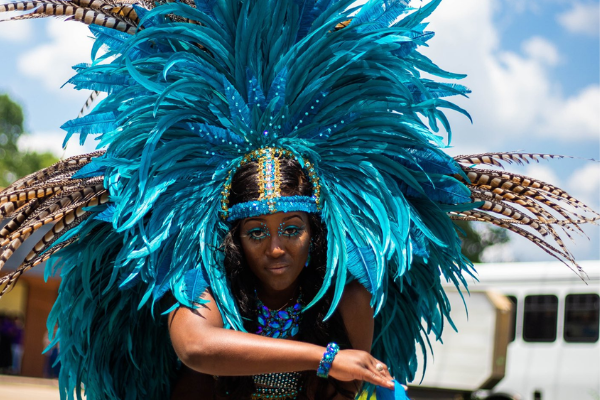 Upcoming International Cultural Festivals in Houston
Houston has long been considered one of the youngest, fastest growing and most diverse cities in the country. The city is home to many cultures, as one in four people was born overseas and more than 145 languages ​​are spoken in the city. Houston's diverse melting pot allows individuals to immerse themselves in different cultural contexts through ongoing events in the city. Celebrate Houston's diversity of languages, religions, music and food at upcoming multicultural festivals in Bayou City!
OKI: Music of the Ainu — May 4
Oki Kano, known professionally as OKI, is an Ainu musician who strives to preserve the endangered sounds of Japan's northernmost indigenous peoples. Join the Japan-America Society of Houston (JASH) in celebrating Asian American and Pacific Islander (AAPI) Heritage Month through the Texas debut of OKI: Music of the Ainu at the Miller Outdoor Theater.
Learn more.
Eid Day — May 7
Eid al-Fitr is a three-day festival celebrated by large numbers of Arab and non-Arab Muslims around the world to mark the end of the fasting month of Ramadan. Join the Arab American Cultural and Community Center for celebrations that include special morning prayers, food, and other activities.
Learn more.
Naija Beats Cultural Festival — May 20
The Naija Beats Cultural Festival celebrates Nigerian culture and tradition to connect families to their roots and immerse travelers from around the world in this open culture. Learn Japa and Gbese from the best Nigerian dancers while tasting delicious Jollof and Suya.
Learn more.
Haitian Flag Day Picnic in Texas – May 20
As Houston's Haitian population grew, the community wanted a more unified voice and representation to help strengthen the region. The Haitian Flag Day Picnic in Texas promotes and uplifts Haitian culture through delicious food trucks and caterers, family-friendly activities, and great music from several Haitian DJs.
Learn more.
Taste of Louisiana 2022 — May 21
Enjoy the best Louisiana and international cuisine from vendors near and far. This picture-perfect outdoor festival gives you a taste of live Zydeco music while sampling authentic Creole crawfish and jambalaya.
Learn more.
The USA International Festival — May 28
The world-renowned International Festival of Tradition and Culture is the premier international and multicultural festival known for bringing together a variety of unique and emerging cultures in one place. The festival is dedicated to cultivating and educating the world, creating a platform to share cultural heritage through dance, food and a market.
Learn more.
3rd Annual June 19 Celebration — June 19
Presented by BLCK Market, the annual celebration on June 19 showcases the talent of more than 100 Black small business owners and entrepreneurs through the products provided to the market. These products come from the hands and minds of talented individuals from all corners of the world, representing their culture, accompanied by live music and food trucks.
Learn more.
Houston Caribbean Festival — July 3
The Houston Caribbean Festival is an annual carnival in the Caribbean that celebrates music, food and different cultures! Pride and optimism are the hallmarks of this world famous event known for its colorful, memorable and captivating parades filled with creative and talented masquerades and marching bands.
Learn more.
Learn more about Houston's global ties during Partnership International Business Month in May.